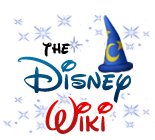 The DisneyWiki is a Wiki started on May 8, 2005. Its goal is to create a database of all things Disney: characters, theme parks, attractions, people, companies, websites (official and fan-created), and more. The Disney Wiki is inspired by Wikipedia and various pre-existing Wikimedia sites, but can expand on Disney information in greater detail and with more freedom than Wikipedia.
As a fan-created encyclopedia, Disney Wiki is not intended to be a primary source, nor is it a replacement for any other official source. Rather, it serves as a fan effort to summarize all aspects of the Disney universe in the best way possible, while pointing the reader to the respective official sources.
The Disney Wiki is in no way affiliated with any part of The Walt Disney Company and is intended to be a source of information and community for Disney fans.